HYDRAULIC PRESS
---
We are Manufacturer, Supplier, Exporter of Hydraulic Press like Target Wheel & Plug Press SPM, Target Wheel Press Machines, Target Wheel Assembly Machines and our setup is situated in Pune, Maharashtra, India.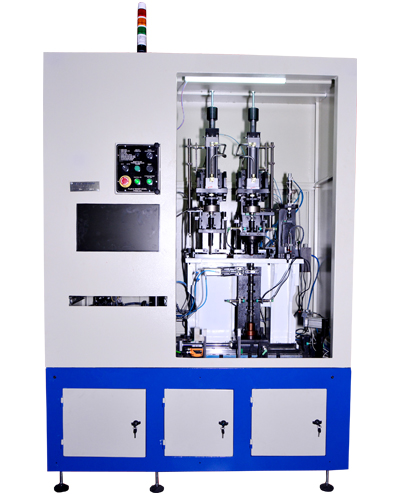 Target Wheel & Plug Press SPM
• Three Station Linear Indexing Machines
• Load Job Press Two Hand Push Button
• Bar Code Reader Read the Code on the Job & The same is Stored in the Scada
• Take out the Job & Load in the Fixture & Load Target Wheel & Plug on the Holders
• Press Cycle Start Button
• Camera Confirms the Presence of Seals
• If Seals are Present the Plug is Pressed at 1st Station
• Then on the 2nd Station Target Wheel is Pressed
• On 3rd Station Depth of Target Wheel & Plug is Checked
• During Pressing Load V/S Distance Graph is Plotted & All the Data's are Stored
in the PC




---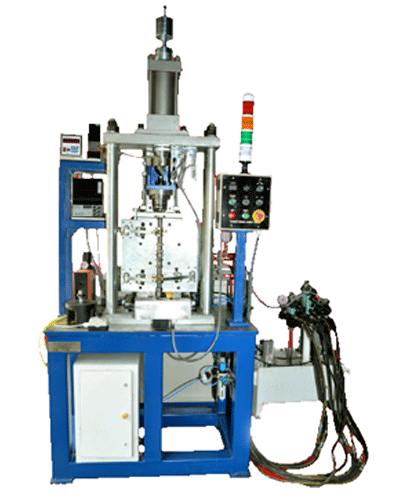 Target Wheel Press Machines
• Check Target Wheel Dia. By Air Gauge. Press Push Button to Confirm The Bore is
Within Tolerance. Then Load the Target Wheel in the Holder on the Machine.
• Load Cam Shaft Manually. for Orientation Pin is Provided At the Bottom Face.
• Press Two Hand Cycle Start Buttons.
• Press Moves Onwards, First Load is Measured Upto to Set Length. Then Press
Returns by Pressure Switch.




---